End-to-end content
Schedule
Experience XYPN membership come together at XYPN LIVE
Designed with you in mind
At XYPN LIVE, expect to find your fit on the schedule. With acclaimed keynotes, peer-to-peer networking opportunities, and relevant content sessions, XYPN makes it possible to find the connections, content, and solutions you've been looking for.
Let's make your biggest asset even more valuable with the right experts to leverage your skills, maximize your existing tech, and discover fresh new ways of serving your clients.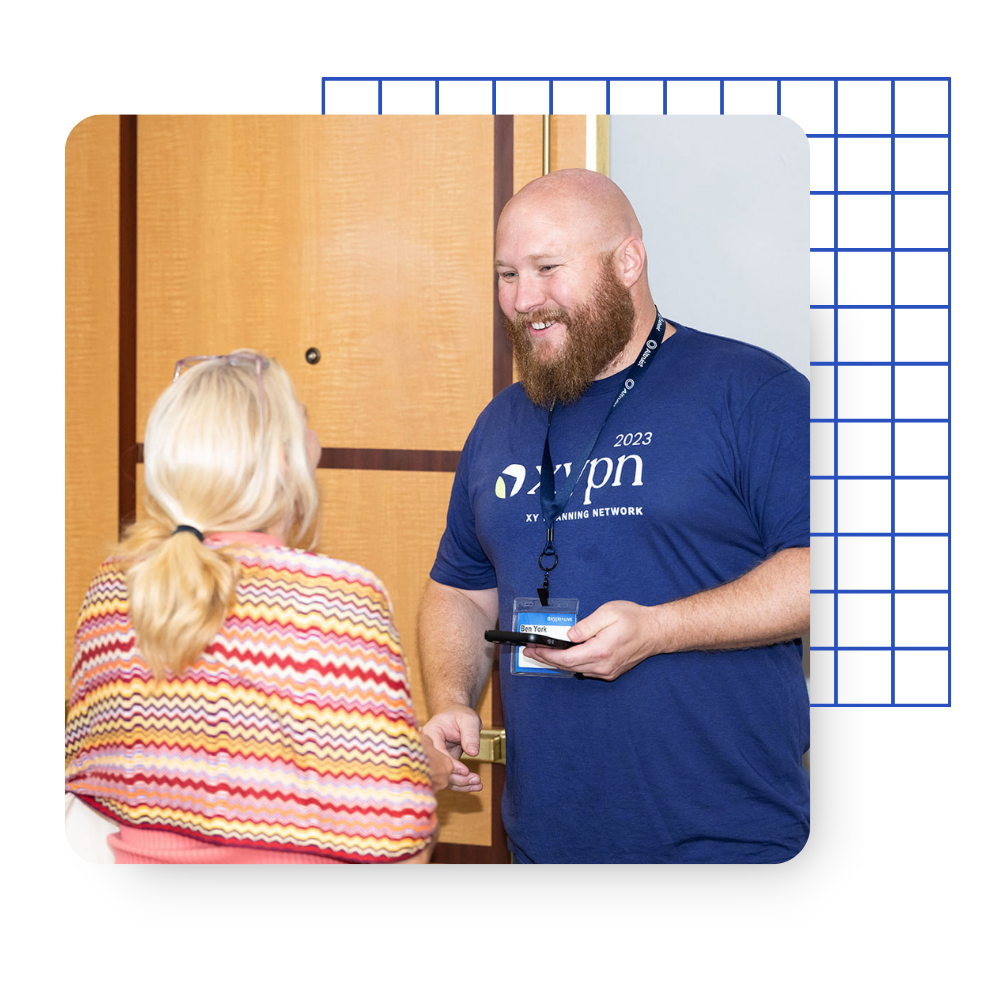 Schedule Overview
Wondering when to book travel? With our new schedule, fly in the evening of Monday, October 14, or the morning of Tuesday, October 15 without missing a beat. We'll close things out on Thursday, October 17 evening with a big celebration at our closing party.
XYPN LIVE Kick-Off
Whether you're looking to get ahead of the ball with Pre-Cons or dive straight into content sessions, workshops, and roundtables—it's all starting on Tuesday, October 15.
Exhibit Hall Day
Maximize your tech stack, leverage the latest new tech, and discover new ways to outsource at the one-day Exhibit Hall Day. We're shaking up the schedule with share sessions & community events to make room for even more connections. Wrap up the day with Alan & Michael Unhinged (you won't want to miss this.)
Closeout XYPN LIVE 2024
Thursday, October 17 is a full day of content sessions, keynotes, and roundtables. TL;DR we're squeezing every last drop of content out of the 10th annual conference. Close out the week with closing remarks and the closing party to boot.
There's a lot to keep track of as a firm owner.
Take a break from working IN your business to work ON your business.